Following the successful installation of a new bench seat in the Old Churchyard our work on that site has continued apace. The headstone damaged by an over-energetic tree in the hedgerow has been repaired for us by the Stonemason and on Thursday 9th September a small team undertook the annual task of trimming the front hedge. Undeterred by the drizzly weather conditions this went extremely well. In part this was due to our cordless trimmer purchased last year which really proved its worth on this occasion although our Secretary, Richard Sandars, still prefers the traditional use of hand shears. Either way, there is always a large volume of cuttings to be disposed of, which was accomplished by our equally traditional method of a trip to the Recycling Centre with well-filled sacks.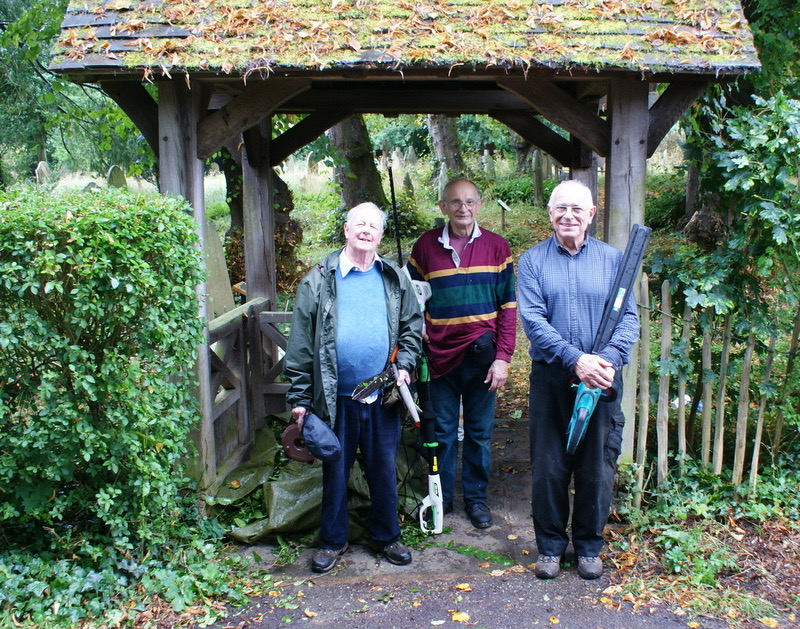 On the following day, a second team of the two Davids, Dearsley and Todd, conducted a well- attended Walk as our contribution to the Farnham Heritage Open Days this year. The route taken was through the heart of The Bourne between two of its excellent hostelries, The Bat and Ball and the Spotted Cow. This took in several of our well- trodden footpaths and the Middle Bourne Lane Community Wildlife Garden which the visitors greatly enjoyed.
Work continued over the weekend with an early morning watering session at The Bourne Crossroads to make sure the raised flower bed remained in good condition in this continuing dry spell.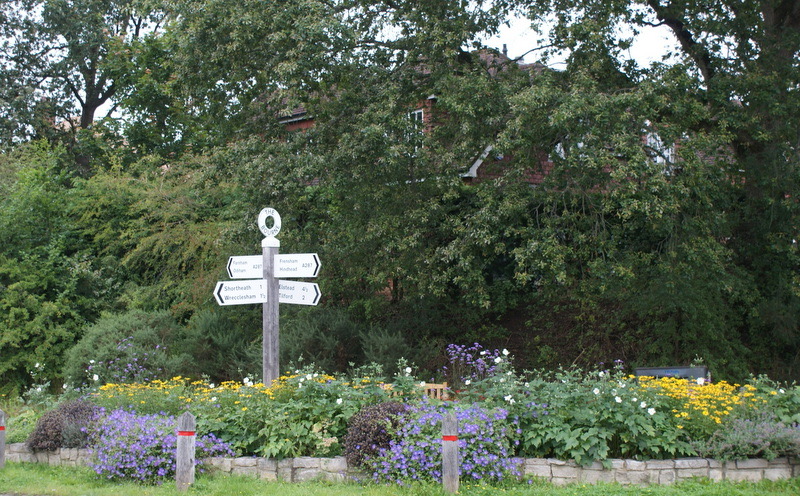 In the next week we shall return to some of those footpaths in The Bourne Valley to make sure they are in good condition for the rest of the year.