Administratively, The Bourne today is part of Farnham in the Borough of Waverley. Its position, however, on the southern semi-rural boundary of the town, has enabled it to retain its own identity and sense of community.
Historically, the area was common land in the Manor of Farnham and in 1750 there were probably only 20 families living there, scratching a living from the poor, sandy soil. By the time of the enclosure of the Common in 1861 the population had risen to almost 600, the majority being hired for agricultural work in neighbouring villages.
With the coming of the railway in the mid-nineteenth century the situation began to change and in the 1880s the West Surrey Hills became a favourite location for wealthier people eager to move out of the highly polluted London area. The conflict between the locals and the new residents has been well portrayed by the local writer, George Sturt.
The population has continued to increase as is shown by the last census when it was recorded as 3,837. Today The Bourne and the surrounding area, like much of the SE of England, is feeling the pressure of continuing development as indicated by applications for building of new homes and by rapidly increasing numbers of vehicles on the roads. However, it is fortunate to have a reasonable proportion of open spaces, especially in the south, and a fine network of registered footpaths and narrow lanes, a legacy of The Bourne's rural and agricultural past.
The following pages describe the geology, vegetation and varied wildlife of the area along with the conservation measures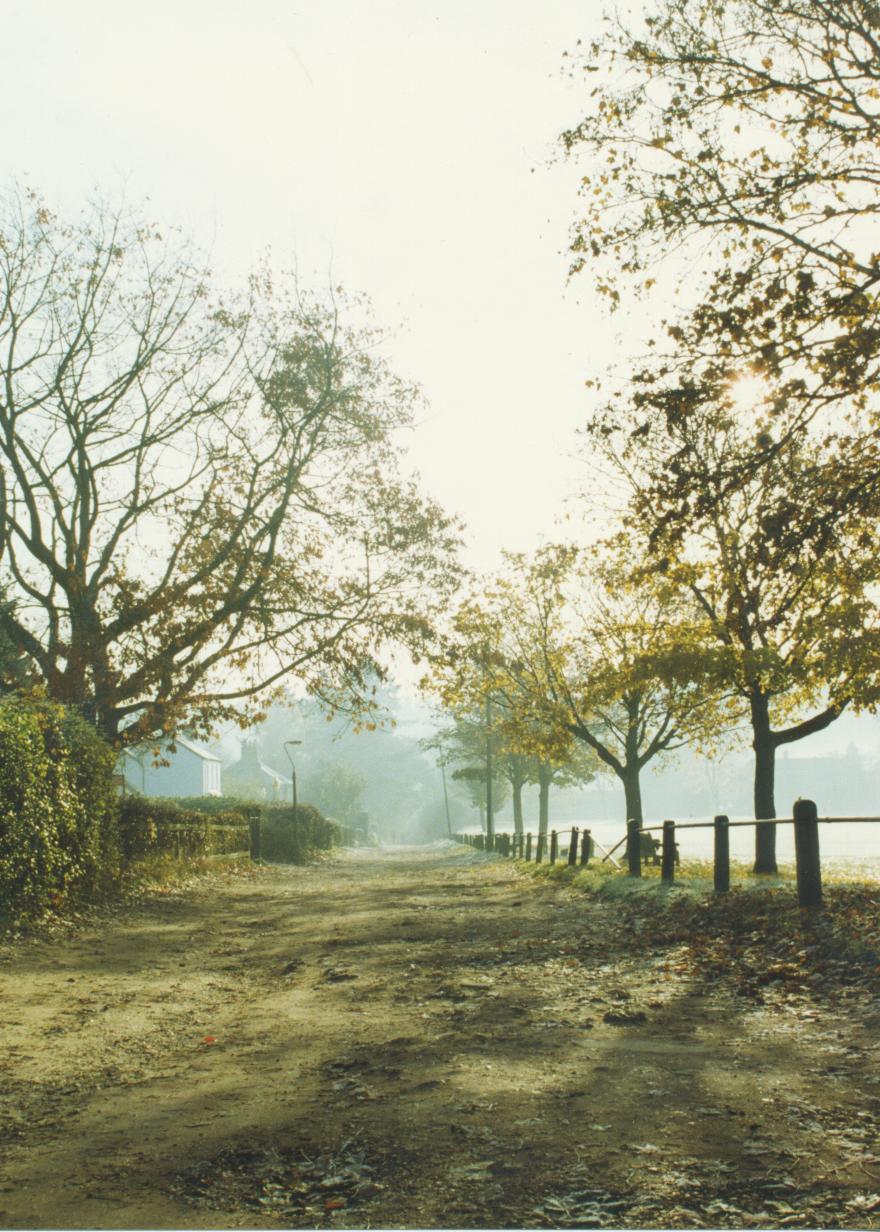 Dene Lane in late autumn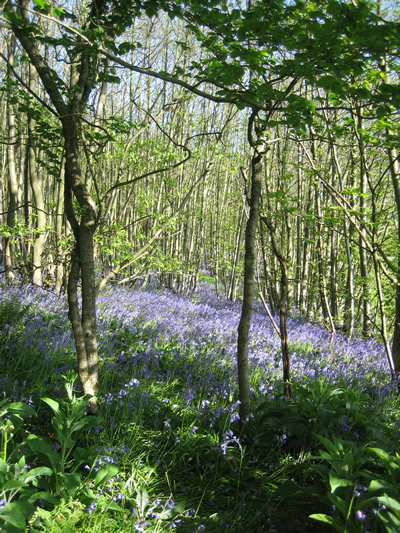 Bluebell Wood in Spring
Bourne footpaths and open spaces.pdf