Dr Martin Angel, Vice-Chairman of the Bourne Conservation Group, was one of this year's recipients of an award recognising his outstanding services to Farnham. The awards are organised by Farnham Town Council and were reported in full by the Farnham Herald. They were presented by the Mayor of Farnham on 25th February 2019.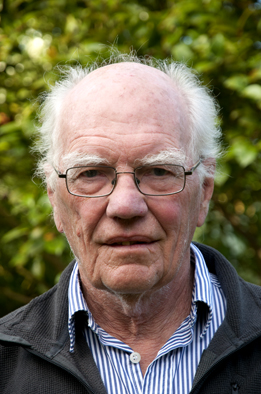 Martin's award was for his services to the environment and biodiversity – the full citation is shown: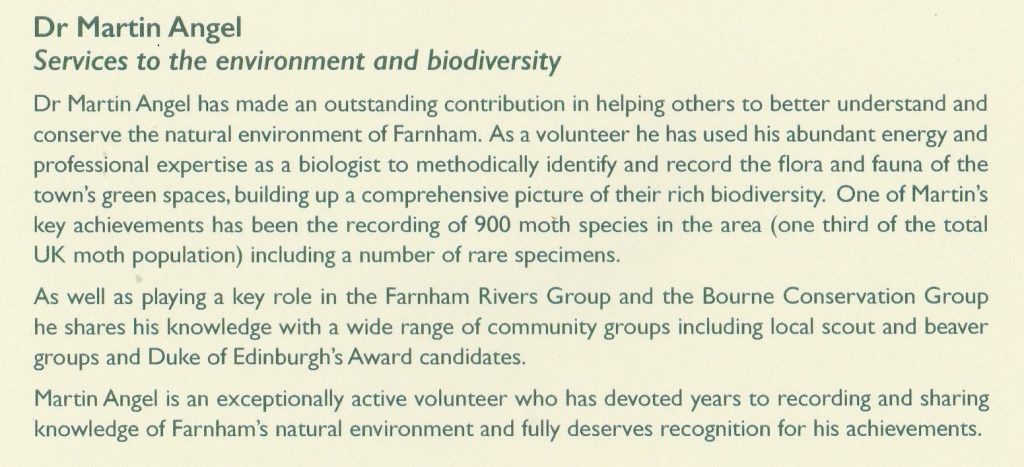 Other recipients this year included Val and Doug Nye, good friends of BCG, for their services to The Bourne.
BCG is delighted with this recognition and follows a previous award to our Chairman, Noel Moss. Martin has received many good wishes and messages of congratulation.