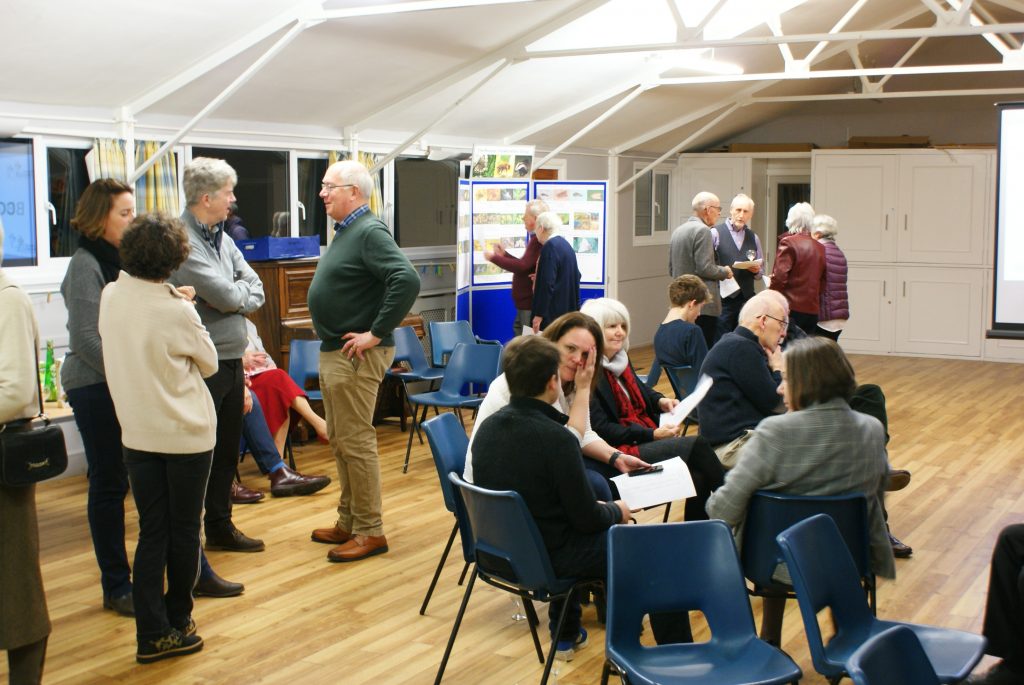 On Sunday 6th January 2019 the Bourne Conservation Group returned to Paradise Wood for the first time in several years for a successful session clearing overgrown and invasive plants. Later in the afternoon we invited all Members and Friends to join the Committee for our annual social gathering in St Martin's Hall, Lower Bourne to thanks them for their efforts on behalf of the Group. It was very well supported and seemed to be appreciated by all present.
The highlight was another challenging photographic quiz set by Martin Angel. The joint winners, with an impressive 18 correct answers out of 20, were Dickon and Claire Crawford (together) and Fiona Walberton. The meeting ended with an overview of the Group's work and successes in 2018 and some plans for 2019, again well illustrated with photos.
Thanks are due to all who contributed and participated. Particular mention should be made of Richard Sandars and Fiona Walberton for the catering and Charles Fearnley for his technical expertise.