This article was published in the Farnham Herald edition of 15 September 2022.
Join us … and help us build on the past 20 years
As reported in the Herald earlier this year, 2022 marks 20 years since the Bourne Conservation Group (BCG) started work on the footpaths and the green spaces that give The Bourne its distinctive character. Appropriately the name of the Group's founder, Stan Cockett, is remembered on a seat in Paradise Wood alongside the footpath named after him running from Greenhill Road to Leigh Lane.
The Group's main milestones and achievements are to be celebrated at a special event on Thursday 29th September starting at 7.30pm. The event is open to anyone interested in learning more about the local area and will be held in the Centenary Rooms of St Thomas-on-The Bourne. There will be pictorial displays of the work of the Group and the biodiversity of The Bourne as well as a guest speaker: Bishop Chris Herbert, a distinguished resident and former Vicar, who will talk on 'Change in the Village: Life in The Bourne around 1900', drawing on the work of local writer George Sturt who lived in The Bourne. Refreshments will be provided.
As BCG progressed, it took responsibility for improving and maintaining several sites to promote biodiversity. Its contribution in that field has included playing a part in the formation of the Farnham Biodiversity Group. Over the years it has also worked hard for the town in the In Bloom competition in which outstanding results have been achieved. This year, after the judging had taken place, the Royal Horticultural Society sent a special team to visit the town and included in their tour a call at the Middle Bourne Lane Community Wildlife Garden managed by BCG.
Also, this year the group has been delighted to involve an unusually large number of Duke of Edinburgh's Awards students in its work, thus giving them the opportunity to learn and promote the need to protect biodiversity.
The students, mainly from Weydon School, bring youthful energy and enthusiasm to BCG's work – inevitably, they soon move away with each year bringing new requests to join. For BCG to continue to flourish and to provide these opportunities to our young people, more members are sought who will contribute for the longer term. No special knowledge is required; respect for nature and an interest in the area is desirable, along with a willingness to give some time working outdoors.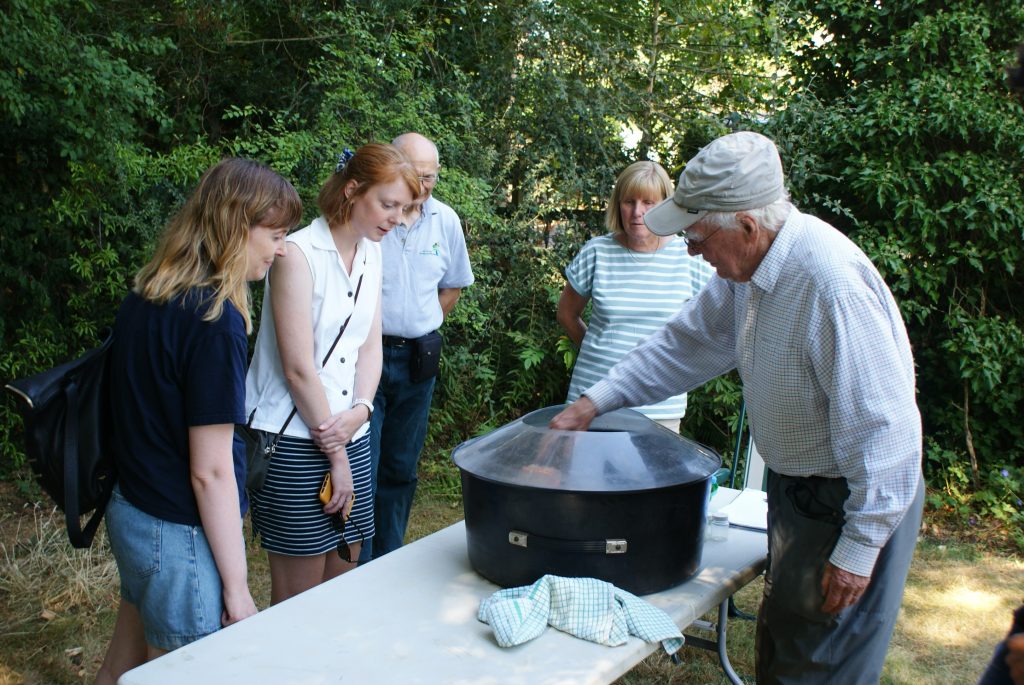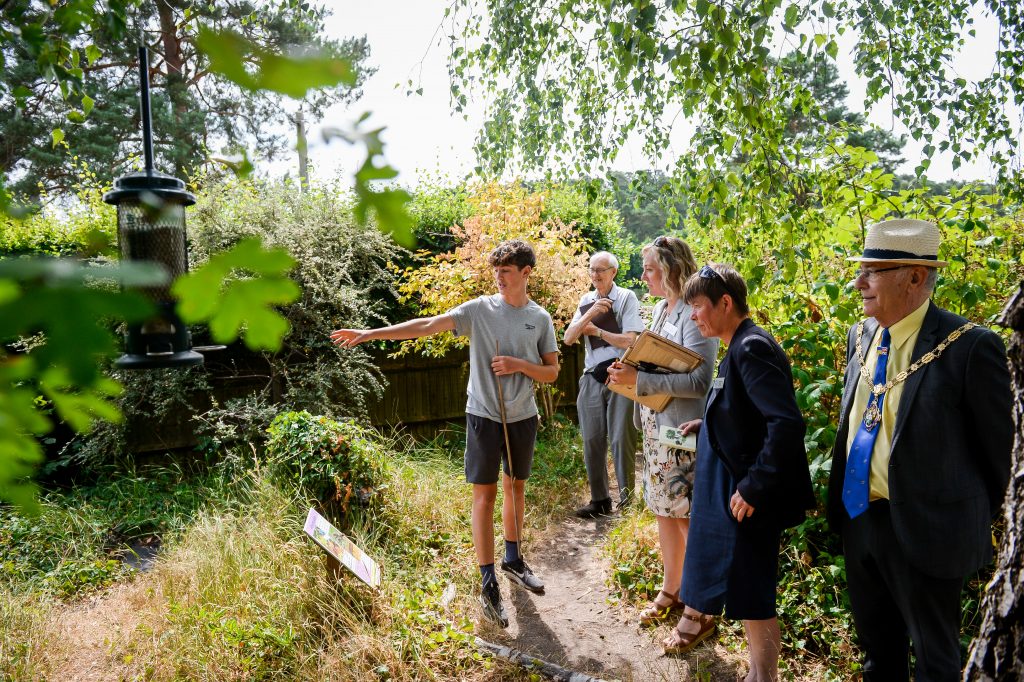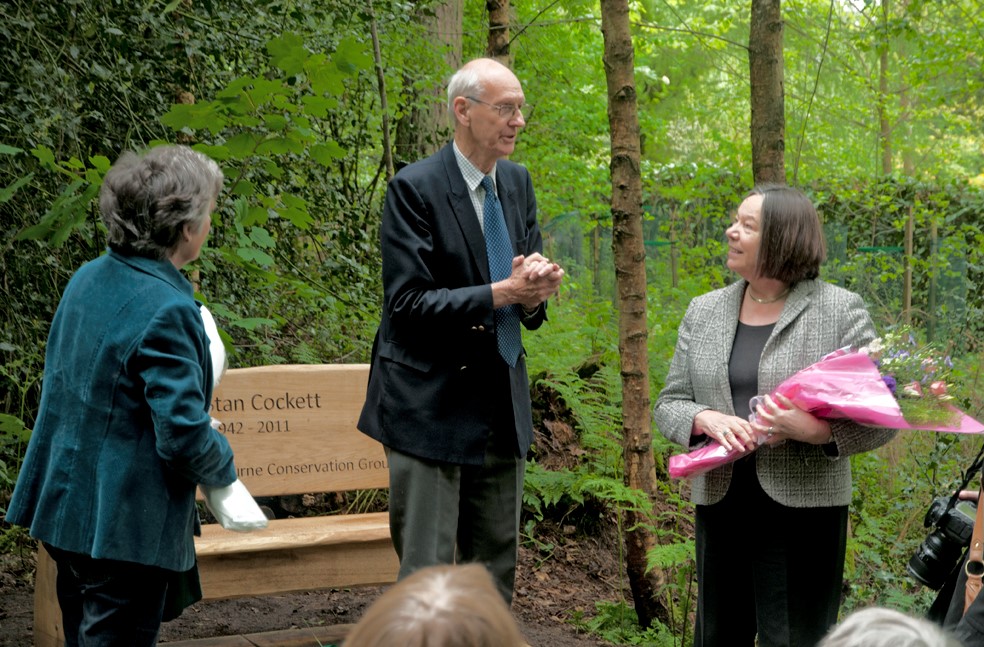 For more information about the anniversary event on 29th September, and the work of the Group, visit www.bourneconservation.org.uk or email info@bourneconservation.org.uk
About the Bourne Conservation Group:
The Bourne Conservation Group is a group of volunteers, who share a concern for the environment and a desire to contribute to keeping our area attractive. Founded in 2002, the Group assists in the maintenance and improvement of local open spaces and rights-of-way for the benefit of both residents and wildlife. We always welcome new members. Email: info@bourneconservation.org.uk