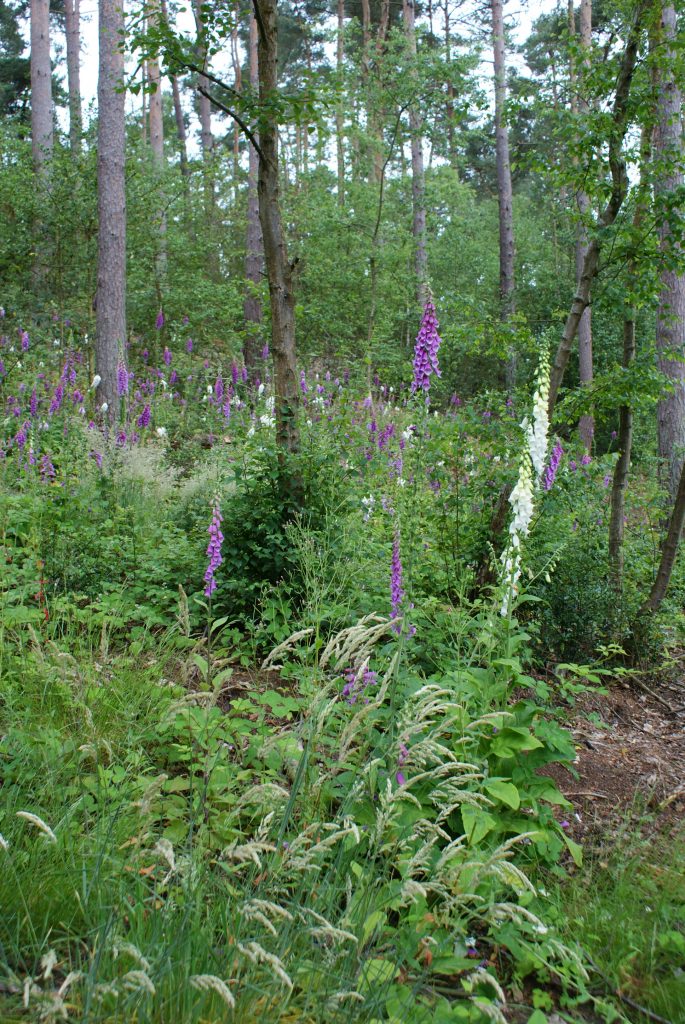 Our Group's earliest work back in 2002 concentrated on some of the woodland sites in The Bourne such as Paradise Wood and Burnt Hill Wood. As our experience widened and our overarching aim became the enhancement of biodiversity in the area, we saw our local sites as part of a broader pattern linked together by the river valleys, roadside verges and footpaths to form the Green Infrastructure of the town. This is of fundamental importance to the human population for relaxation and also to the wildlife for which it provides habitat and corridors to facilitate movement of species. These ideas have gathered strength and relevance in more recent times as the problems facing the natural world have worsened and become better understood.
Footpath by Underdown

Langhams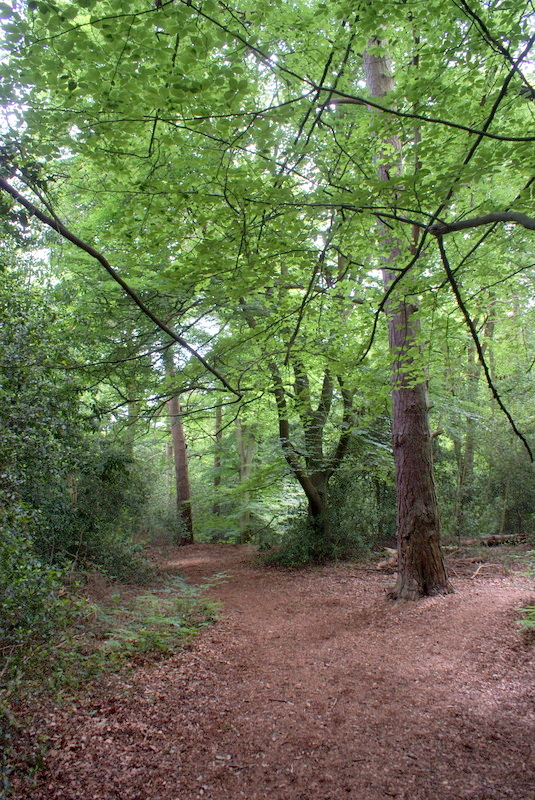 The events of 2020 have increased the general awareness of environmental issues on a global scale. The terrible bush fires in Australia and the west side of the USA (still burning) highlighted the effects of Climate Change, and the advent of the Coronavirus Pandemic has drawn attention to the need for a carful relationship between Man and animals. Locally, the walks undertaken by residents took them to places where not previously paid much attention, such as the Middle Bourne Lane Garden and the Old Churchyard which they found attractive and interesting. The planned Heritage Open Days in the town with the theme of Farnham's Green Spaces would have reinforced all that but they had to be cancelled because of Government rules and that included the walk we had planned to lead. However, the leaflet produced by the Farnham Society went ahead and gave excellent background material. We were pleased to cooperate in that project by providing complete data sets to the author Peter Bridgeman on all the sites in The Bourne and were delighted that our efforts were fully acknowledged, as they were also in the summaries printed in the Farnham Herald.
This new general appreciation of the attractiveness and relevance of the town's Green Infrastructure encourages us to redouble our practical work and also our support for the Farnham Biodiversity Group which is developing an action plan to ensure the sustainability of the rich biodiversity of the area. The Museum of Farnham has now joined that group as a partner which confirms the link between the town's heritage and its natural environment.