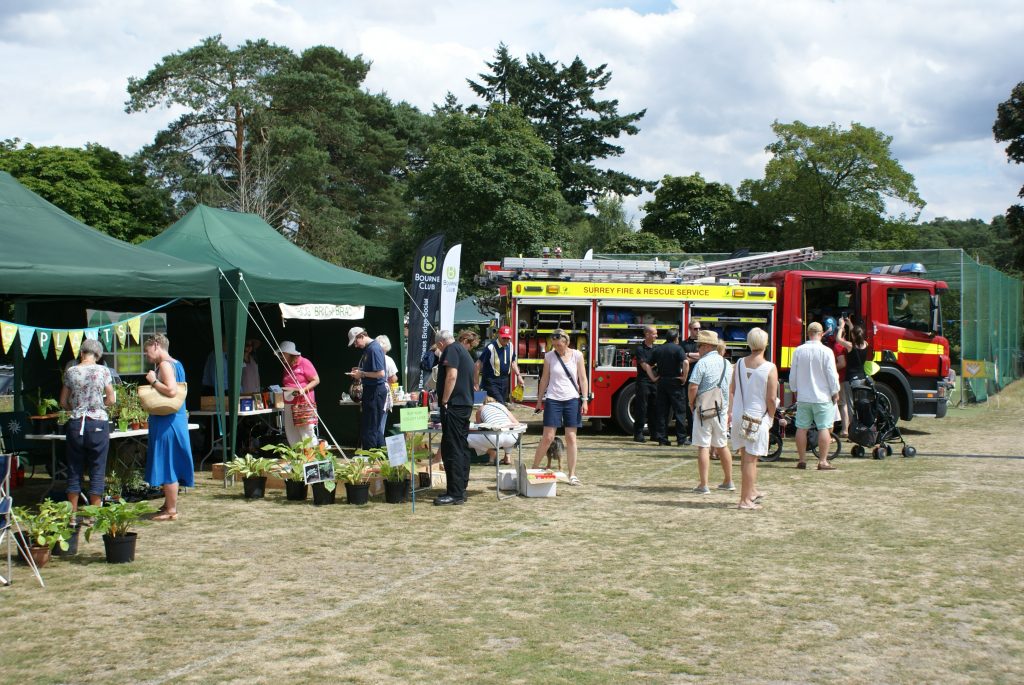 Once again, our Group had a significant presence at this year's Show which was blessed with fine weather. The Show was well organised as usual and it was good to see Vicky Hill, our Membership Secretary, playing a key role.
Our own contribution got off to a brisk start with Bryan Snashall getting all the gear to The Green before 9.00am and subsequently picking up the plants and books. We had great support from family Snashall.
The Set Up Team in the morning worked brilliantly. The gazebos seemed to go up in no time at all and all was ready well before 10.00am for the stall holders to lay out their wares. Special thanks go to those team leaders, Sheila Musson and Richard Sandars. Thanks also to Mike Suter who grew all those lovely hostas for us which made us a lot of money.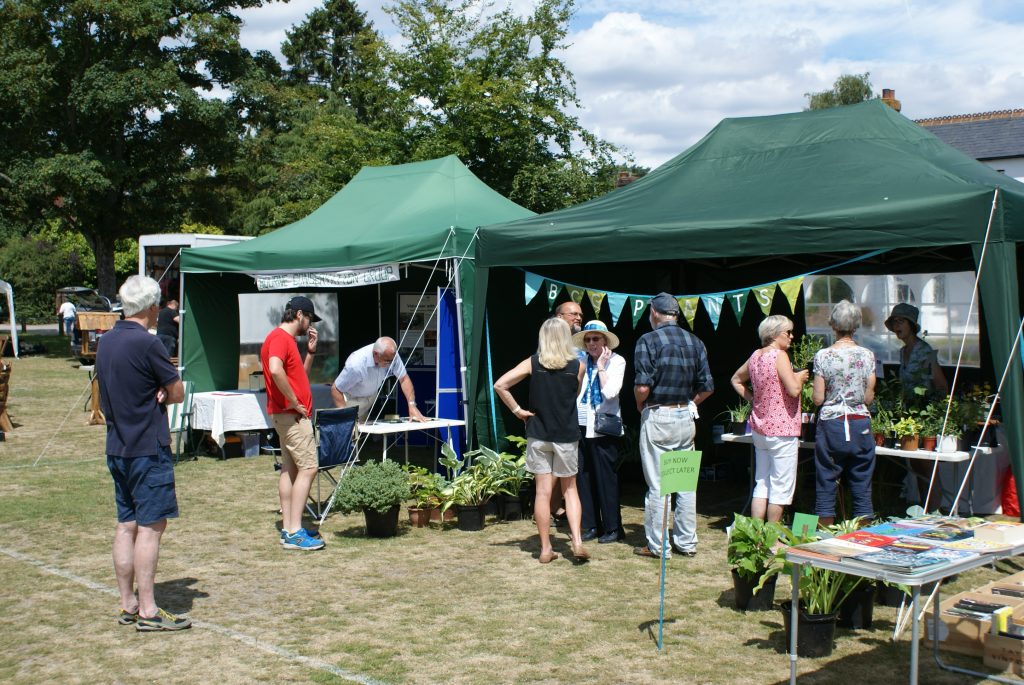 So it was a great performance by Team BCG and an enjoyable one as well. What did we achieve? Plenty of sales with the biggest share coming from Plants. We also picked up a couple of new Friends and renewed many good contacts across the community. The intangible benefit of our presence at the Show is considerable.
Thanks to everyone for all the effort and good humour put into the event – there were at least 20 people who contributed in some way.