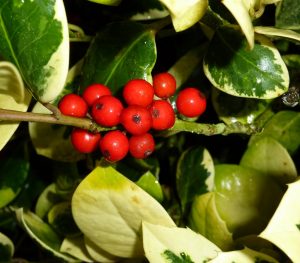 With the passing of 2017, our Group can look back on a very successful year. We have taken part in no less than 74 work sessions which has enabled us to keep our main sites in good order as well as undertaking  new tasks for the benefit of the local area and its residents. These have included events as diverse as sponsorship of three walks in Farnham's first ever Walking Festival to building rustic steps in Sable Wood, and from looking after the Underdown nature reserve to creating a new flower border in Middle Bourne Lane. We were proud also to have played a full part in helping the town win Gold in the Nation in Bloom competition.
Despite these our best endeavours, we are conscious that Nature is in trouble. This is not only on a global scale as so vividly portrayed by David Attenborough in the brilliant  Blue Planet 2 series  but also in our own backyard: a report entitled The State of Surrey's Nature by our friends at the Surrey Wildlife Trust shows that 33% of species are under threat or extinct!  The encouraging results of these stark facts are that there are signs that the world is at last waking up to the reality of Climate Change and the damage we are all inflicting on our planet.
This situation inspires us to redouble our efforts in The Bourne and across the town to conserve and enhance the local biodiversity. So, in the year ahead we look forward to helping with improvements to The Bourne Green including  planting new trees, and introducing fresh wildflower seeds at two of our sites, as well as keeping up with all our routine maintenance tasks.
We thank all our members and friends as well as other readers of this website site for all their help and support in the past and wish them every good fortune in 2018.