?






?
?
?
Our sponsors: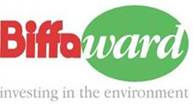 ?
?
? Himalayan balsam – beautiful but dangerous
Recent years have seen profuse growth of Himalayan balsam along riverbanks around Farnham including along the river by Borelli Walk. This strikingly beautiful plant was introduced as a greenhouse plant to Kew Gardens in 1839. By 1855 it had escaped and had begun to colonise wet areas throughout much of Britain. It has earned itself a range of colloquial names ? policeman?s helmet, Indian touch-me-not, ornamental jewelweed, poorman?s orchid and bee-bums. The latter name results from the love affair that bumblebees have with the profuse production of pollen and nectar by its large pink flowers.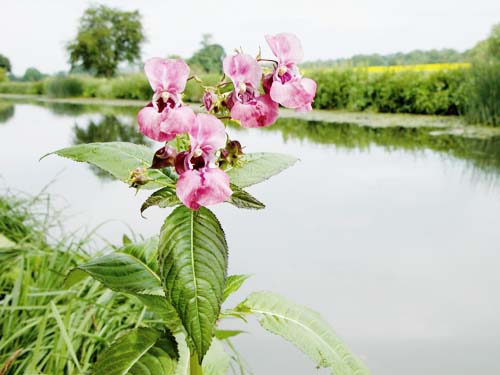 Himalyan balsam
Himalayan balsam is a relative of Busy-Lizzies and its spread has been assisted by gardeners, but also by its explosive seed-capsules that propel the seeds up to 7m from the parent plant. Try touching a ripe seed capsule. The seeds float and so are also dispersed downstream. They also remain viable for at least to two years, and are stimulated to germinate by cold weather in February and March. So why is this beautiful plant seen as a danger?
It is an annual plant that grows very vigorously reaching a height of up to 2 metres, making it Britain?s largest annual. It forms dense stands that shade out other river bank plants, making it a potent threat to our native plant biodiversity. But its danger is not just to the ecology; because as an annual it dies back in winter. This leaves the banks denuded of vegetation and so highly vulnerable to erosion when river levels rise in winter, increasing the likelihood of flooding.
For the last three years the Bourne Conservation Group (BCG) has been running a campaign to eliminate this beautiful but dangerous alien from along the banks of the Bourne stream, and will do so again this year. Each June and July work parties pull up the plants before they flower, and this campaign has been successful in local areas. However, dense stands are still growing in the valley east of Tilford Road, where the BCG is to try this year to remove the plants, with the landowner?s support. BCG volunteers will also be supporting Waverley Council by tackling a mass of the plant on the banks of the Wey near Tilford.
A similar campaign is urgently needed by other groups to remove this undesirable alien along the River Wey around Farnham, if we not to lose many of our native riverside plants. Perhaps more dangerously if it is left unchecked, we increase our vulnerability to winter floods.

All content ? Bourne Conservation Group 2008